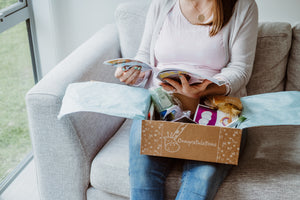 ENJOY YOUR FREE PEEKABOX
PeekaBox Pregnancy and PeekaBox Baby are both FREE sample boxes for mums-to-be or mums with a baby (under approx 6 months). Contribution to shipping applies.
ORDER NOW
THE PERFECT GIFT FOR AN EXPECTING MUM
Say congratulations with the PeekaBox Pressy - a lovely gift box for an expecting friend, family member or colleague! Perfect for a baby shower, maternity - or paternity leave!
Order Now ($79.95 - free shipping)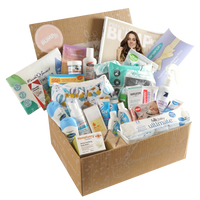 Special BUMP&baby PeekaBox offer
With an annual subscription of BUMP&baby Pregnancy Magazine (2 issues) you will receive this amazing BUMP&baby Box filled with full products & samples (worth over $150) for just $39.95. Follow the link and view the offer! Products may differ from the photo xx
ORDER NOW
Testimonials
The box includes some great brands with a range of products which I've not tried before. Cannot wait to try them!  

Rachel
I gave the PeekaBox Pressy to an expecting friend, she was stoked about it and loved all the gifts that were inside. 

Jordan
Great way to start a Wednesday with a PeekaBox delivery filled with AMAZING products!!! Thanks team. I love it!

Kama
So excited to try my @peekabox.nz and all the awesome goodies inside. This is ideal for new mums wanting to try different brands and great as a gift for mums to be. Price is super reasonable.

@sugaandspyce
The most perfect box to come home to when I'm getting to the end of my third trimester. Thank you PeekaBox!

Aimee
It was an awesome package of things! Looking so much forward to being able to use them. Still coming to grips with all that we need.

Kathryn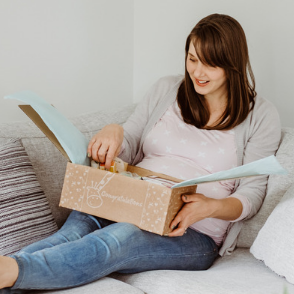 Free gift box for new mums and baby
While no-one gives you a manual when you become a parent, we are happy to give you a peek into your new life by providing you with a free PeekaBox.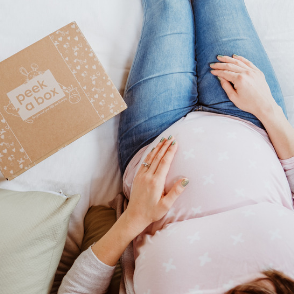 Expecting is special
Being a parent is one of the most wonderful experiences in the world. We spoil you with trials and discounts and help you to find your favourite products.
Save money on leading brands
PeekaBox brings you quality products, samples and special offers, straight to your door for you to enjoy. It is a one-time gift, and the content of the Box varies.